Dr. Jianfei Yang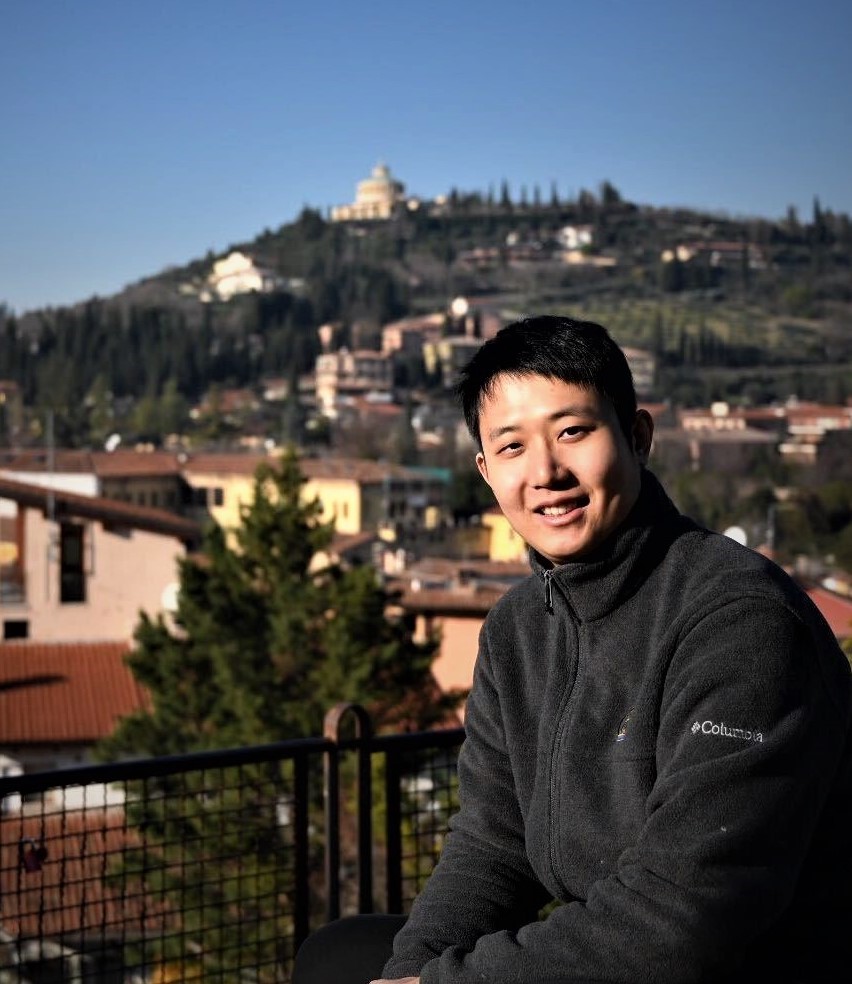 Principal Investigator
Presidential Postdoctoral Fellow
Centre for System Intelligence and Efficiency
Nanyang Technological University
Singapore
Address:
S2.2-b2-31
School of Electrical and Electronic Engineering
Nanyang Technological University
Email:
yang0478 (at) ntu.edu.sg
---
About Me
I am a Principal Investigator and a Presidential Postdoctoral Research Fellow working with Prof. Xie Lihua in the Centre for System Intelligence and Efficiency (CSIE). Before NTU, I worked on the Sinberbest Project with Prof. Costas Spanos and Dr. Han Zou at BEARS, the University of California, Berkeley.
My Research mainly focuses on Artificial Intelligence of Things (AIoT), where the state-of-the-art AI models are proposed and implemented in the edge computing and enables everything interconnected. Broadly speaking, I study how AI models empower IoT-enabled edge devices to sense the environment (i.e. Smart Sensing), how AI models are efficiently deployed in resource-restrained devices (i.e. Efficient Edge AI Systems), how multi-modal data from IoT sensors can be represented and engineered to support decision-making (i.e. Multimodal Learning), and how AIoT enables trustworthy and automatic transactions and business (i.e. IoT Blockchain). My ultimate vision is to create a world of Artificial Internet of Everything encircled by edge intelligence.
You can find me on: [ Google Scholar | ResearchGate | LinkedIn | Publons | ORCID ]
---
Biography
Jianfei spent his childhood in Binzhou, Shandong Province. He received his bachelor's degrees from the School of Data and Computer Science, Sun Yat-sen University in 2016, and a Ph.D. from Nanyang Technological University (NTU), Singapore in 2021, supervised by Prof. Xie Lihua. He received the best Ph.D. thesis award and graduate college award from NTU. He used to work as a senior research engineer at BEARS, the University of California, Berkeley, supervised by Prof. Costas Spanos. Then he was awarded the NTU Presidential Postdoctoral Fellowship for his AIoT research.
Besides his research, he is keen on participating AI and data science challenges to deal with real-world interdisciplinary problems. He wins the first place in a dozen of International AI challenges and hackathons, such as Microsoft/IEEE BOP-16, MOE Buildathon of Singapore 2017, ACM ICMI-18 EmotiW, PHI-Net Challenge by Pacific Earthquake Engineering Research Center, IEEE CVPR-19 UG2+, and ICCV-21 Masked Face Recognition. He was the captain of Team 404 in the Talk Show "Fire, Talented Programmer" (燃烧吧,天才程序员!).
---
News
Nov 2022: (paper) Our work "SecureSense" has been accepted by IEEE Trans on Mobile Computing (TMC).
Nov 2022: (paper) Our work on transfer learning for time-series data is accepted by AAAI-23.
Nov 2022: (service) CVPR-2023 - invited as a PC member.
Sep 2022: (paper) Our work on video transfer learning is accepted by IEEE TNNLS (IF=14.62).
Sep 2022: (activity) I have been selected as a participant in the Global Young Scientists Summit (GYSS) 2023.
Sep 2022: (paper) One paper (GaitFi) finished by a master student is accepted by IEEE IoT Journal (IF=10.238).
Aug 2022: (service) AAAI-2023 - invited as a PC member.
Aug 2022: (service) IEEE WCNC-2023 - invited as a TPC member.
Jul 2022: (paper) One paper is accepted by ECCV-2022.
Jul 2022: (paper) One paper is accepted by ACM MM-2022.
May 2022: (service) ICARCV-2022 - invited as a Session Chair.
Feb 2022: (service) NeurIPS-2022 - invited as a PC member.
Mar 2022: (service) ICCA-2022 - invited as a Session Chair for "Machine Learning with Applications".
Feb 2022: (service) ECCV-2022 - invited as a PC member.
Jan 2022: (service) ICML-2022 - invited as a PC member.
Jan 2022: (service) MULA Workshop@CVPR-2022 - invited as a PC member.
Nov 2021: (service) CVPR-2022 - invited as a PC member.
Nov 2021: (award) Win the first place at Alibaba A-tech Challenge.
Aug 2021: (award) Win the first place at ICCV-21 Masked Face Recognition Challenge.
Jun 2021: (award) Best Thesis Award and Graduate College Award from NTU.
Mar 2021: (service) MDPI-Remote Sensing - Guest Editor
Jan 2021: (service) HAR workshop@IJCAI-2021 - Organizer
Jun 2020: (grant) $200K NTU PPF Grant - Multimodal Learning for Smart Sensing at Smart Cities